Algebra 2
>
Linear Systems
>
Elimination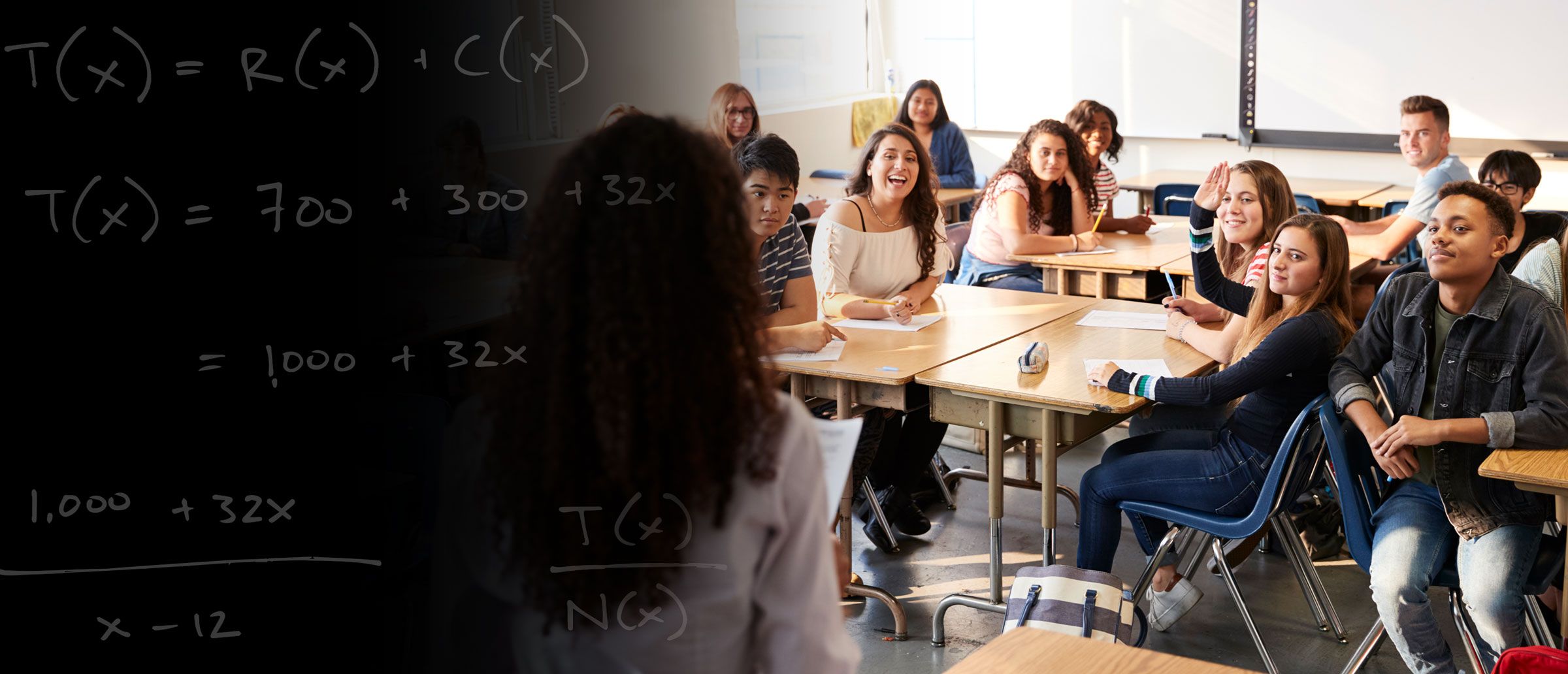 Elimination (Lesson 2.3)
Unit 1: Sequences and Linear Functions

Day 1: Recursive Sequences

Day 2: Applications of Arithmetic Sequences

Day 3: Sum of an Arithmetic Sequence

Day 4: Applications of Geometric Sequences

Day 5: Sequences Review

Day 6: Quiz 1.1 to 1.4

Day 7: Linear Relationships

Day 8: Point-Slope Form of a Line

Day 9: Standard Form of a Linear Equation

Day 10: Quiz 1.5 to 1.7

Day 11: Unit 1 Review

Day 12: Unit 1 Test

+

+

Unit 2: Linear Systems

Day 1: Linear Systems

Day 2: Number of Solutions

Day 3: Elimination

Day 4: Larger Systems of Equations

Day 5: Quiz 2.1 to 2.4

Day 6: Systems of Inequalities

Day 7: Optimization Using Systems of Inequalities

Day 8: Quiz 2.5 to 2.6

Day 9: Unit 2 Review

Day 10: Unit 2 Test

+

+

Unit 3: Function Families and Transformations

Day 1: Interpreting Graphs

Day 2: What is a function?

Day 3: Translating Functions

Day 4: Quiz 3.1 to 3.3

Day 5: Quadratic Functions and Translations

Day 6: Square Root Functions and Reflections

Day 7: Absolute Value Functions and Dilations

Day 8: Equations of Circles

Day 9: Quiz 3.4 to 3.7

Day 10: Unit 3 Review

Day 11: Unit 3 Test

+

+

Unit 4: Working with Functions

Day 1: Using Multiple Strategies to Solve Equations

Day 2: Solving Equations

Day 3: Solving Nonlinear Systems

Day 4: Quiz 4.1 to 4.3

Day 5: Combining Functions

Day 6: Composition of Functions

Day 7: Inverse Relationships

Day 8: Graphs of Inverses

Day 9: Quiz 4.4 to 4.7

Day 10: Unit 4 Review

Day 11: Unit 4 Test

+

+

Unit 5: Exponential Functions and Logarithms

Day 1: Writing Exponential Functions

Day 2: Graphs of Exponential Functions

Day 3: Applications of Exponential Functions

Day 4: Quiz 5.1 to 5.3

Day 5: Building Exponential Models

Day 6: Logarithms

Day 7: Graphs of Logarithmic Functions

Day 8: Quiz 5.4 to 5.6

Day 9: Unit 5 Review

Day 10: Unit 5 Test

+

+

Unit 6: Quadratics

Day 1: Forms of Quadratic Equations

Day 2: Writing Equations for Quadratic Functions

Day 3: Factoring Quadratics

Day 4: Factoring Quadratics. Part 2.

Day 5: Solving Using the Zero Product Property

Day 6: Quiz 6.1 to 6.4

Day 7: Completing the Square

Day 8: Completing the Square for Circles

Day 9: Quadratic Formula

Day 10: Complex Numbers

Day 11: The Discriminant and Types of Solutions

Day 12: Quiz 6.5 to 6.9

Day 13: Unit 6 Review

Day 14: Unit 6 Test

+

+

Unit 7: Higher Degree Functions

Day 1: What is a Polynomial?

Day 2: Forms of Polynomial Equations

Day 3: Polynomial Function Behavior

Day 4: Repeating Zeros

Day 5: Quiz 7.1 to 7.4

Day 6: Multiplying and Dividing Polynomials

Day 7: Factoring Polynomials

Day 8: Solving Polynomials

Day 9: Quiz 7.5 to 7.7

Day 10: Unit 7 Review

Day 11: Unit 7 Test

+

+

Unit 8: Rational Functions

Day 1: Intro to Rational Functions

Day 2: Graphs of Rational Functions

Day 3: Key Features of Graphs of Rational Functions

Day 4: Quiz 8.1 to 8.3

Day 5: Adding and Subtracting Rational Functions

Day 6: Multiplying and Dividing Rational Functions

Day 7: Solving Rational Functions

Day 8: Quiz 8.4 to 8.6

Day 9: Unit 8 Review

Day 10: Unit 8 Test

+

+

Unit 9: Trigonometry

Day 1: Right Triangle Trigonometry

Day 2: Solving for Missing Sides Using Trig Ratios

Day 3: Inverse Trig Functions for Missing Angles

Day 4: Quiz 9.1 to 9.3

Day 5: Special Right Triangles

Day 6: Angles on the Coordinate Plane

Day 7: The Unit Circle

Day 8: Quiz 9.4 to 9.6

Day 9: Radians

Day 10: Radians and the Unit Circle

Day 11: Arc Length and Area of a Sector

Day 12: Quiz 9.7 to 9.9

Day 13: Unit 9 Review

Day 14: Unit 9 Test

+

+
Learning Targets
Solve linear systems using elimination.
Use elimination strategies to determine if a system has 0, 1, or infinite solutions.
| Tasks/Activity | Time |
| --- | --- |
| Activity | 20 minutes |
| Debrief Activity with Margin Notes | 10 minutes |
| QuickNotes | 10 minutes |
| Check Your Understanding | 10 minutes |
Activity: How Much is a Taco?
Lesson Handouts
docx
Media Locked
You must be logged in to access this content.
pdf
Media Locked
You must be logged in to access this content.
Answer Key
pdf
Media Locked
You must be logged in to access this content.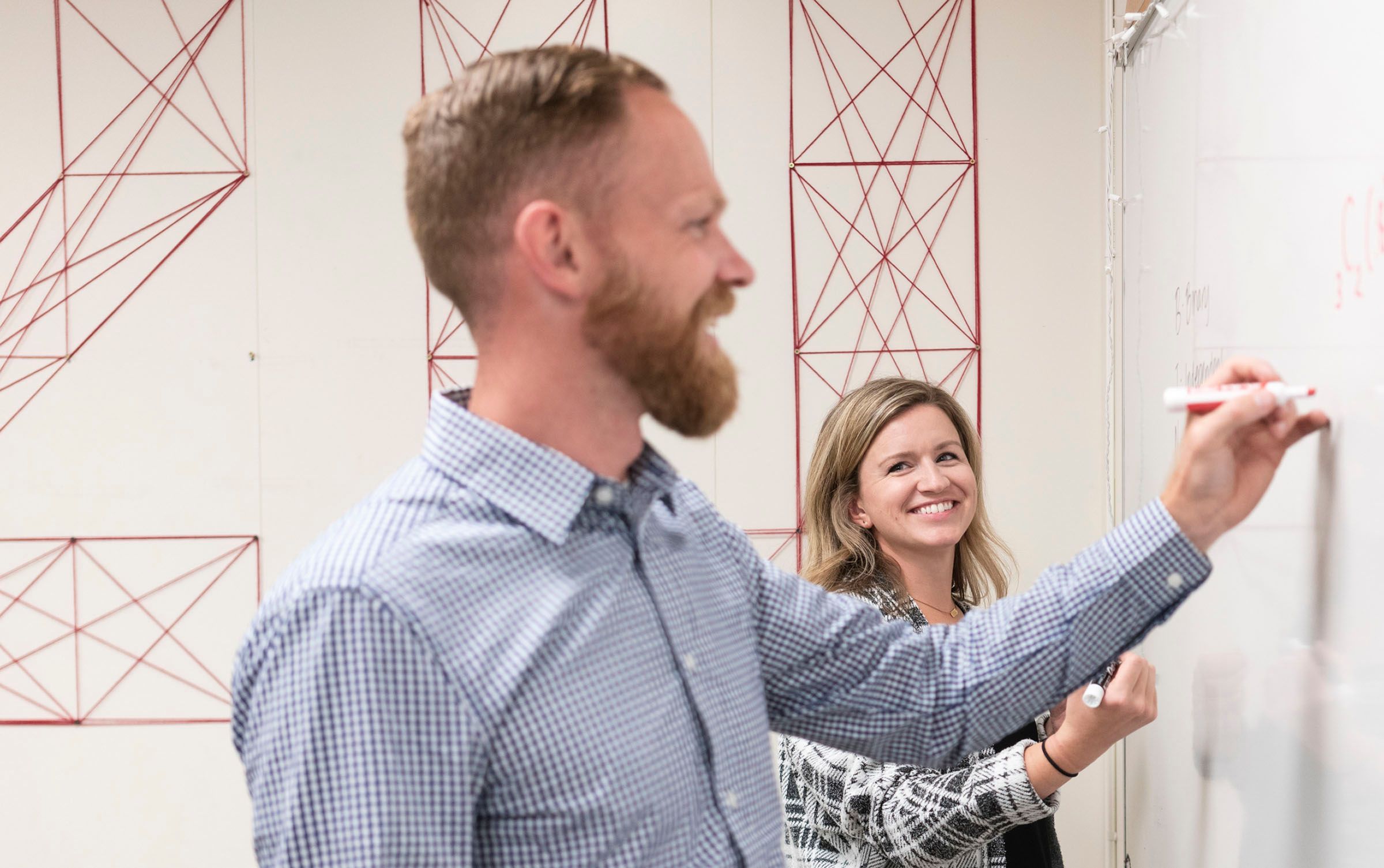 Our Teaching Philosophy:
Experience First,
Formalize Later (EFFL)
Learn More
Experience First
The goal of this lesson is that students use their problem solving skills to solve linear systems without a step-by-step procedure. Instead we want them thinking about how would they actually figure this out if they were Jacob or Amala. The questions were written with that in mind. It is our hope that students won't jump to graphing in their calculators or to solving with substitution. While they could do that, this system is actually much faster to solve without those methods, which is one of the reasons we like elimination. Sometimes it's a lot simpler than other methods.

So as students are working, keep in mind that we are trying to get them to see what the simplest way to solve is. Question 2b really gets at this. What are the differences in the orders? Ask students, "What more did Jacob and Amala get? How much more did they pay?"

Question 3 is going to be tougher for students. We want them to notice that they can double or triple Amala's order so that she has the same number of slices or cannolis as Jacob. So how do we get them to see that? You'll want to be ready with your guiding questions. Also, multiple groups may have this same question so trying to help a couple groups at a time can keep the class moving.

Guiding Questions:
Why was I able to solve for the burritos before?
How is this set up different from the last?
Amala didn't buy the same number of slices as Jacob, but could we rewrite her equation so that it also contains 3 slices?
Formalize Later
The margin notes for this lesson are really cool because we're actually going to take the students work and show how the elimination works algebraically in the margin. So in question 1, when we ask about the differences in the orders, we're going to show how that is taking one equation and subtracting the other. That leaves us with an equation that we can solve because now we have one resulting equation with one variable. Now that we know one variable, we can solve for the other.

As you're debriefing the rest of the activity, try to highlight as many different approaches as possible. You may even ask multiple groups to write their solutions to the same problem on the board if they solved it in a different way. For example, some students might solve question 3c by eliminating the slices of pizza while others may have eliminated the cannolis.

One last thing...the last Check Your Understanding problem is modeled after a practice SAT item. These types of questions are VERY common on the SAT, and while students could find the correct answer by plugging in an answer choice and solving the system, they will save a lot of time if they notice the structure in the system and that we want coefficients that are multiples of each other.