Precalculus
>
Prerequisites
>
Linear Relationships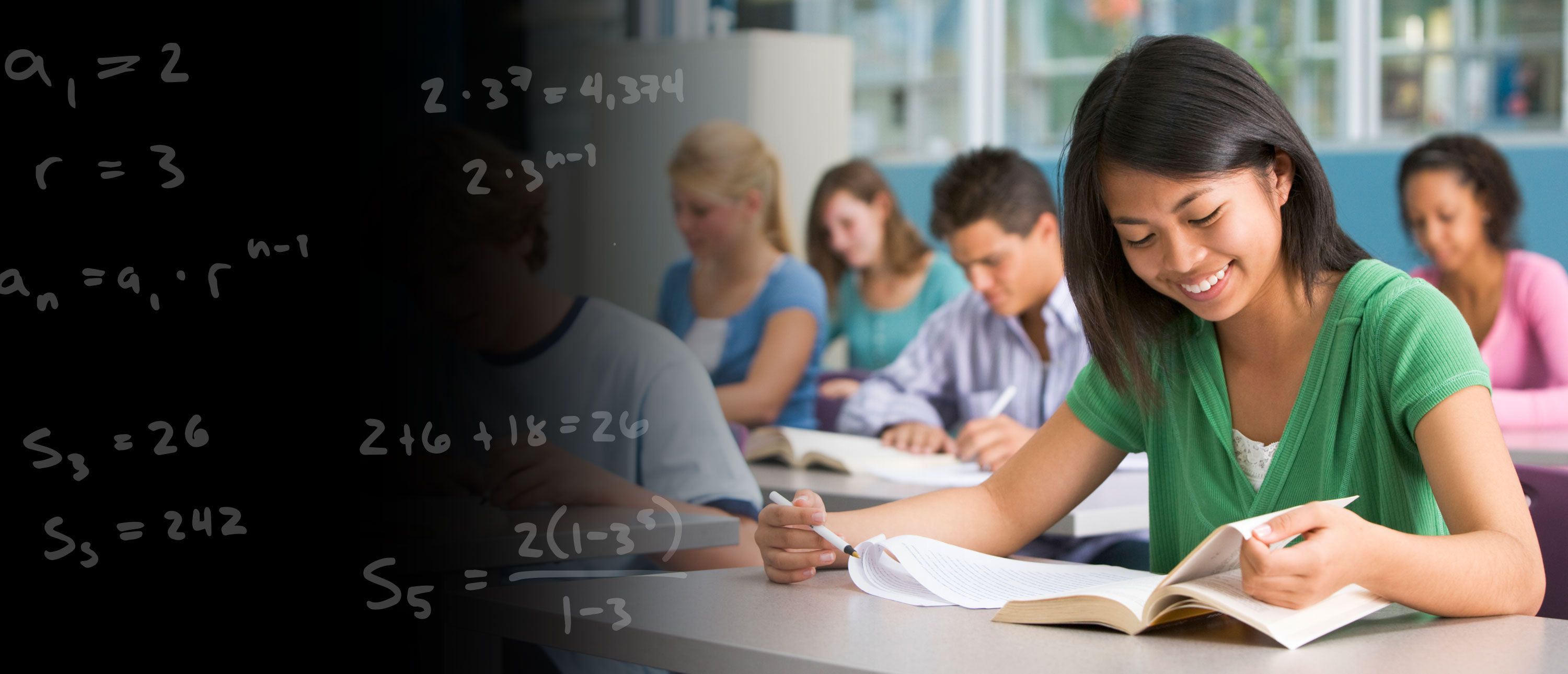 Linear Relationships (Lesson 0.4 Day 1)
Unit 0: Prerequisites

Day 1: The Cartesian Plane

Day 2: Equations of Circles

Day 3: Solving Equations in Multiple Representations

Day 4: Reasoning with Formulas

Day 5: Linear Relationships

Day 6: Linear Relationships (Reasoning with Slope)

Day 7: Set Notation and Interval Notation

Day 8: Unit 0 Review

Day 9: Unit 0 Test

Unit 1: Functions

Day 1: Functions and Function Notation

Day 2: Domain and Range

Day 3: Rates of Change and Graph Behavior

Day 4: Parent Functions

Day 5: Transformations of Functions

Day 6: Transformations of Functions

Day 7: Even and Odd Functions

Day 8: Quiz (Sections 1.1-1.6)

Day 9: Combinations of Functions

Day 10: Composition of Functions

Day 11: Inverse Functions

Day 12: Inverse Functions

Day 13: Piecewise Functions

Day 14: Unit 1 Review

Day 15: Unit 1 Test

Unit 2: Polynomial and Rational Functions

Day 1: Connecting Quadratics

Day 2: Completing the Square

Day 3: Polynomials in the Short Run

Day 4: Polynomials in the Long Run

Day 5: Review 2.1-2.4

Day 6: Factor and Remainder Theorem

Day 7: Factor and Remainder Theorem

Day 8: Complex Zeros

Day 9: Connecting Zeros Across Multiple Representations

Day 10: Quiz (Sections 2.3-2.5)

Day 11: Intro to Rational Functions

Day 12: Rational Functions: Zeros, Holes, and Vertical Asymptotes

Day 13: Unit 2 Review

Day 14: Unit 2 Test

Unit 3: Exponential and Logarithmic Functions

Day 1: Exponential Functions

Day 2: Graphs of Exponential Functions

Day 3: Compound Interest and an Introduction to "e"

Day 4: Quiz (Sections 3.1-3.3)

Day 5: Logarithmic Functions

Day 6: Graphs of Logarithmic Functions

Day 7: Logarithm Properties

Day 8: Solving Exponential and Logarithmic Equations

Day 9: Exponential and Logarithmic Models

Day 10: Unit 3 Review

Day 11: Unit 3 Test

Unit 4: Trigonometric Functions

Day 1: Right Triangle Trigonometry

Day 2: Inverse Trig Ratios

Day 3: Radians and Degrees

Day 4: The Unit Circle

Day 5: The Unit Circle

Day 6: Other Trig Functions

Day 7: Quiz (Sections 4.1-4.4)

Day 8: Graphs of Sine and Cosine

Day 9: Transformations of Sine and Cosine

Day 10: Graphing Secant and Cosecant

Day 11: Graphing Tangent and Cotangent

Day 12: Quiz (Sections 4.5-4.6)

Day 13: Inverse Trig Functions

Day 14: Trigonometric Modeling

Day 15: Trigonometric Identities

Day 16: Unit 4 Review

Day 17: Unit 4 Review

Day 18: Unit 4 Test

Unit 5: Applications of Trigonometry

Day 1: Law of Sines

Day 2: The Ambiguous Case (SSA)

Day 3: Law of Cosines

Day 4: Area and Applications of Laws

Day 5: Vectors

Day 6: Review

Day 7: Quiz (Sections 5.1-5.4)

Day 8: Polar Coordinates

Day 9: Equations in Polar and Cartesian Form

Day 10: Polar Graphs

Day 11: Polar Graphs

Day 12: Checkpoint Review

Day 13: Checkpoint (Sections 5.5-5.7)

Day 14: Parametric Equations

Day 15: Parametric Equations (With Trig)

Day 16: Unit 5 Review

Day 17: Unit 5 Test

Unit 6: Systems of Equations

Day 1: What is a Solution?

Day 2: Solving Systems with Substitution

Day 3: Solving Systems with Elimination

Day 4: Quiz (Sections 6.1-6.3)

Day 5: Solving Systems in Three Variables

Day 6: Solving Systems in Three Variables

Day 7: Partial Fractions

Day 8: Unit 6 Review

Day 9: Unit 6 Test

Unit 7: Sequences and Series

Day 1: Introducing Sequences

Day 2: Using Sequences and Series to Describe Patterns

Day 3: Arithmetic Sequences and Series

Day 4: Review

Day 5: Quiz (Sections 7.1-7.2)

Day 6: Geometric Sequences and Finite Series

Day 7: Infinite Geometric Sequences and Series

Day 8: Proof by Induction

Day 9: Proof by Induction

Day 10: Quiz (Sections 7.3-7.4)

Day 11: Review Unit 7

Day 12: Unit 7 Test

Unit 8: Limits

Day 1: What is a Limit?

Day 2: Evaluating Limits Graphically

Day 3: Evaluating Limits Analytically

Day 4: Evaluating Limits Analytically

Day 5: Evaluating Limits Analytically

Day 6: Review

Day 7: Quiz (Sections 8.1-8.2)

Day 8: Continuity

Day 9: Continuity

Day 10: Intermediate Value Theorem

Day 11: Intermediate Value Theorem

Day 12: Review

Day 13: Quiz (Sections 8.3-8.4)

Day 14: Limits at Infinity

Day 15: Review Unit 8

Day 16: Unit 8 Test

Unit 9: Derivatives

Day 1: Introduction to Derivatives

Day 2: Average versus Instantaneous Rates of Change

Day 3: Calculating Instantaneous Rate of Change

Day 4: Calculating Instantaneous Rate of Change

Day 5: The Derivative Function

Day 6: The Derivative Function

Day 7: Review

Day 8: Quiz (Sections 9.1-9.3)

Day 9: Derivative Shortcuts

Day 10: Differentiability

Day 11: Connecting f and f'

Day 12: Connecting f and f'

Day 13: Review

Day 14: Quiz (Sections 9.4-9.6)

Day 15: Derivatives of Sine and Cosine

Day 16: Product Rule

Day 17: The Quotient Rule

Day 18: Review

Day 19: Quiz (Sections 9.7-9.9)

Day 20: Unit 9 Review

Day 21: Unit 9 Test

Unit 10: (Optional) Conic Sections

Day 1: Intro to Conic Sections

Day 2: Parabolas

Day 3: Parabolas

Day 4: Quiz (Sections C.1-C.2)

Day 5: Ellipses

Day 6: Ellipses

Day 7: Hyperbolas

Day 8: Hyperbolas

Day 9: Unit C Review

Day 10: Unit C Test
Learning Targets
Identify situations with a constant rate of change as describing linear relationships
Interpret a y-intercept and slope in context
Write an equation of a line in slope-intercept and point-slope form
| Tasks/Activity | Time |
| --- | --- |
| Activity | 20 minutes |
| Debrief Activity | 10 minutes |
| Important Ideas | 5 minutes |
| Check Your Understanding | 15 minutes |
Activity: How Much Does Coldstone Charge?
Lesson Handouts
pdf
Media Locked
You must be logged in to access this content.
docx
Media Locked
You must be logged in to access this content.
Answer Key
pdf
Media Locked
You must be logged in to access this content.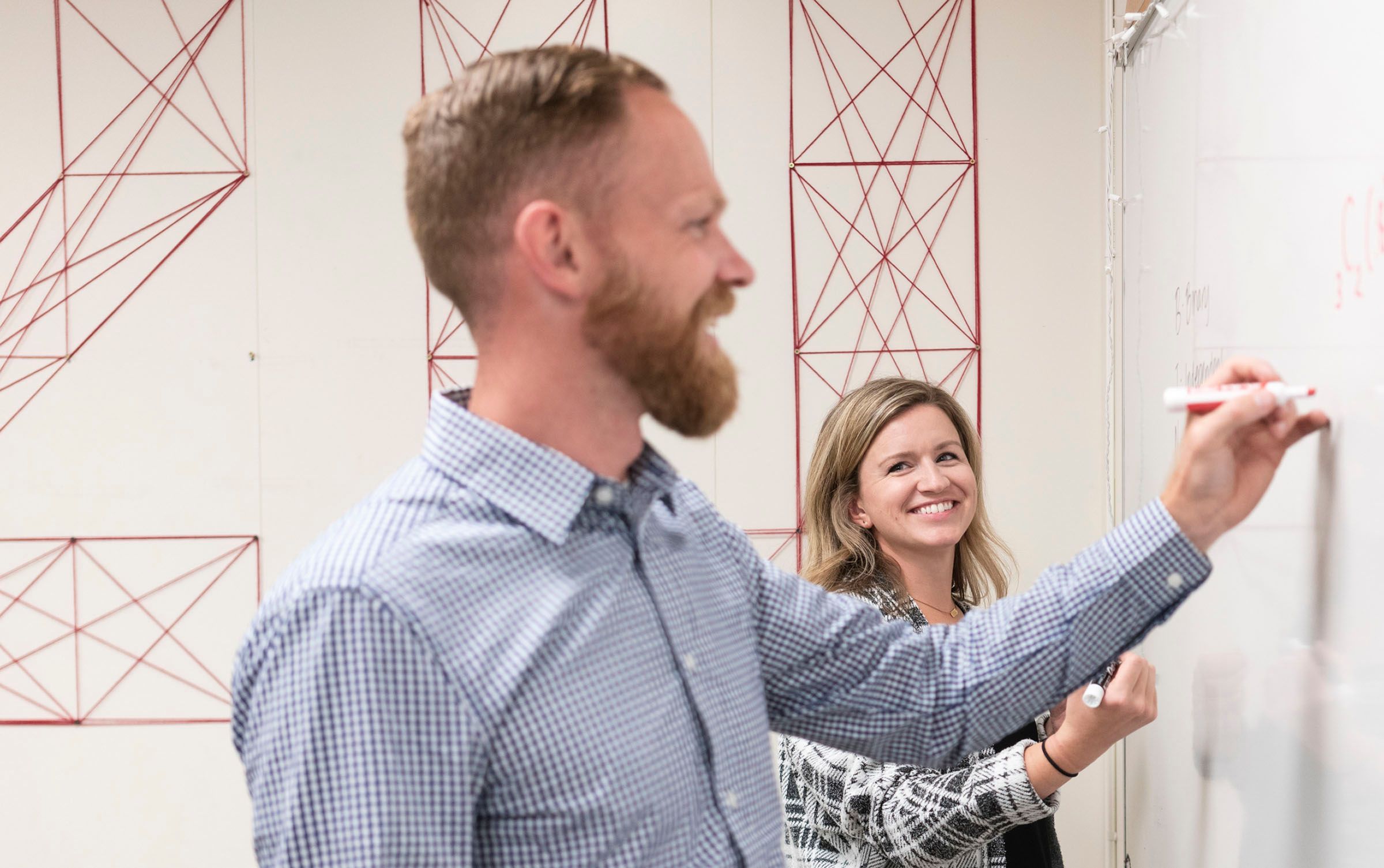 Our Teaching Philosophy:
Experience First,
Formalize Later (EFFL)
Learn More
Experience First
Today students reason about linear relationships in the context of the cost of ice cream. The idea of the additional price in the larger size accounting for the additional toppings gives meaning to the slope formula of ∆y/∆x. When students graph in question 2, look for groups that use point-by-point graphing in contrast to groups that simply plot two points and "connect the dots". For students who choose the latter, ask why this is allowed. For the former, ask how many points they need to find in order to be confident of their graph. Also push students to articulate what the $3.90 means and what it looks like on a graph. Students' comfort with question 4 may vary depending on their experience with point slope form in previous classes. During the activity, try not to use this language unless students bring it up themselves.
Formalize Later
Although these topics are familiar to students, students may still struggle to interpret slopes and y-intercepts in context. Encourage language around "for each additional topping…" When debriefing question 3, make a VERY big deal about how students were able to find the 5-toping price without actually knowing the base price. For students using the expression "8.06+3(0.89)" in the second half of the question, push students to articulate where the 3 came from. (I thought it was 7 toppings!) In our experience, students love slope-intercept form and are not immediately hospitable to point-slope form. We hope that this activity invites students to see the usefulness of point-slope form as a way to predict values without actually knowing the y-intercept. We say that any point, not just the y-intercept, can be used as an anchor point, or point of reference.